Bed and Breakfasts are a type of accommodation that everyone should experience at some point.  However, if you are going to a B&B for the first time then you might wonder about what to expect.  There are certain rules of etiquette that you should know about when you stay at a bed and breakfast. Here is Alice Allen's guide.
What You Need To Tell Your Host In Advance
As a bed and breakfast is a more personalized experience than the traditional hotel they will offer services and amenities to suit you.  However, the policies of each bed and breakfast will vary because they are all run by different people.  This is why it is essential that you tell your host about any specific needs you have and what your expectations for your stay are. 
If you have any dietary restrictions or food allergies then you need to let your host know.  You should also tell them about any room preferences you may have or if you have any physical limitations.  If you are going to be traveling with your children then you need to ensure that the bed and breakfast is child-friendly.  
You may also want to tell your host about when you will be arriving and leaving.  This is something that many smaller Bed and Breakfasts 's will need to know as they welcome new guests personally.  Some B&B's will also have rules about when you can arrive and when you need to check out. 
Eating Breakfast With Other Guests
One of the perks of a bed and breakfast is a home cooked breakfast that you share with other travelers.  While it may seem like having breakfast is a necessity since it is in the name and included in the price, it is actually very flexible.  If you want to skip breakfast to sleep or want to try one of the local restaurants instead then you can.  All you will need to do is let the host know so that they don't cook you anything.  
If you are staying at a larger property with a full-service restaurant then you probably don't have to tell anyone that you are not going to be staying for breakfast.  If you are unsure then you need to contact the host to find out if this is a requirement.  Many smaller properties will have a breakfast form that they ask you to fill out each day where you can tell the host that you will not be in for breakfast.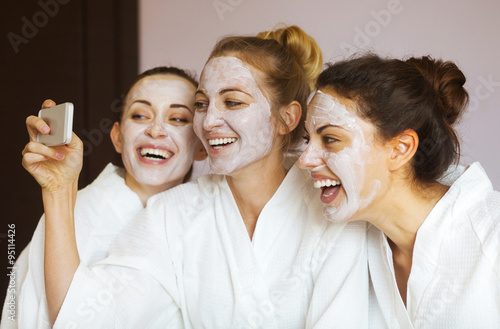 Is It Rude To Have Breakfast In Your Room Or To Go?
There are times when you do not want to eat breakfast with other people or you are in a rush but still want to have the breakfast you ordered.  In these cases, you might wonder if it is rude to take your food to your room and this will depend on the property.  Many owners will be happy to accommodate guests who want to take their breakfast with them, but you need to very this.  
There are also some owners who are happy for you to eat in your room, but there are others who are not.  If the property has period or antique furniture then they may have a no food policy in their rooms.  The B&B website should let you know, but if you are unsure then you need to ask the owner before you book. 
What Happens If You Are Late For Check-In?
Bed and breakfast owners are aware that there are uncertainties when you are traveling from flights being delayed to traffic jams.  It is generally okay if you are late for check-in, but you will need to get in touch with the hosts to let them know.  Giving the hosts a heads up about the changes in your arrival times will ensure that they know when to expect you. 
This is why you should take note of the contact information for the bed and breakfast before you leave.  You should save the hosts number and email address to your phone with a hard copy should you run out of power. Check this out for more information.
Can you Bring A Pet?
There are a lot of people who travel with their pets and will want to know if they can stay in the B&B as well.  The rules of pets will vary depending on the property you are staying at.  Some owners are happy for pets to be taken, but there are others who run a strictly human only establishment.  It is recommended that you ask about the pet policy before you book. 
What Happens If You Spill Something In The Room?
A fear that many first timers have is that they are going to spill something in the room.  You should not worry too much about this and be honest with the owner.  They will be able to clean up the spill immediately and generally there will be no major problems.