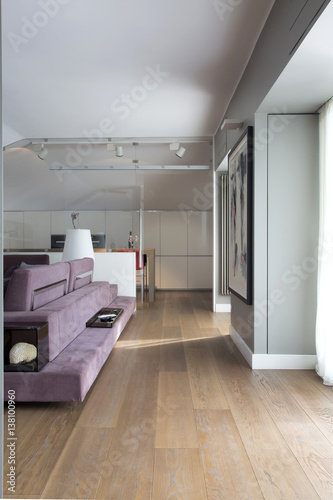 A lot of people dream of running a bed and breakfast. If you own a bed and breakfast, you'll have the chance to live and work in a stunningly beautiful home. Opening a bed and breakfast can also allow you to have a job that you genuinely enjoy. 
If you want to launch a bed and breakfast, follow this guide! These tips will help you to get your new business off the ground. 
Decide Whether You Would Like To Own Or Rent Your Property 
There are many different ways to run a bed and breakfast. Some people that operate a B&B own the house that their business is based in. Other people rent the property they use. 
Renting can help you if you're not ready to make a purchase just yet. With that said, renting comes with some limitations. Decide whether or not renting would be a good option for you. 
Choose The Right Location 
B&Bs are a lot more successful in certain areas. While some cities have a lot of competition, they also see a lot of tourists. Try to find a location that will bring you the kind of business that you are looking for. 
Ideally, you should pick a location that is still growing in popularity. Laconia, New Hampshire is a smart choice for a bed and breakfast, as is Door County, Wisconsin. Do some location research before you start looking for a property for your B&B. 
Finding The Perfect House 
If you want your B&B to be a success, you're going to have to find the right location for it. You'll want to look for a larger house with a beautiful appearance. Many people seek out bed and breakfasts that are in historic businesses. 
You should also think about the logistics of running a B&B. Since you'll be cooking for your guests, you'll need to stay in a place with a larger kitchen. You'll need to have enough space to prepare meals for all of your guests. You'll also need storage space; you'll have to stock up so that you have everything your guests need. 
Decorating Your B&B 
While having an attractive property is important, having appealing decor also matters. If you're able to decorate your B&B in the right way, you'll be able to draw in a number of guests. 
You may want to start collecting home decor items. You'll need to give each room its own unique feel. Try to have beautiful pieces that will bring out the look of each room. The process is explained here if you are unsure how.
Market Your B&B 
You won't just be able to sit back and watch the customers come in. If you want guests to stay at your B&B, you are going to have to find a way to market it. You should try to find the unique selling points of your B&B, and you should take plenty of beautiful photographs of the property. 
Make sure that your B&B can be found on a number of major travel sites. When your facility is still new, you may want to offer discounted rates in exchange for reviews. Once you receive a few positive reviews, you'll be able to bring in a lot more business. 
As you can see, it isn't impossible for someone to launch a bed and breakfast. If this is your dream, it won't be too difficult for you to make it come true. That stated, it's always smart to be prepared. Try to learn more about what operating a bed and breakfast requires. Decide whether or not this sort of business would be a good fit for you.