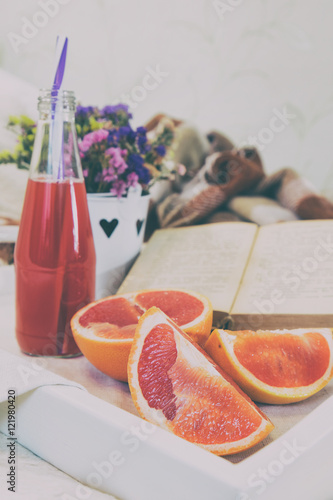 When it comes time to consider a vacation, what do you think of? Travel arrangements are among the most stressful things a person can do, and nothing adds to that stress than trying to find the right place to stay. Hotels can be incredibly expensive, and unless you've stayed in a specific hotel before you never really know what you're going to get.
That's why bed and breakfast places are so amazing!
What Is A Bed And Breakfast?
A bed and breakfast, also known as a B and B or B&B, is a smaller, more intimate hotel. Rather than being a large building designed for basic amenities, it's a cozier place that's designed to be relaxing and feel like home.
It's not that a B&B isn't a business. Of course it is! It's more that the business is generally run by the same people who own the place. Not only that, but rather than a building designed to be little more than a human box, B&Bs are generally in places originally built to be a house. In general, you'll find that a B&B is built in an old mansion or other large home, with each of the bedrooms designed to be a single room. Rather than a restaurant, B&Bs often offer a single dining room and scheduled meals.
Why Is A Bed And Breakfast Preferable To A Hotel?
To many people, a Bed And Breakfast is nothing more than an uncomfortable stay in another person's home. While it's true that many Bed and Breakfast owners live in the house, it's not at all true that the stay is uncomfortable!
In fact, it's often quite the opposite. The benefit of a Bed and Breakfast is three fold. One, it's generally cheaper than a hotel. This is because they don't assure quite the same number of amenities. Bed and Breakfasts usually don't have room service, and they may not even offer cable television in every room. You're unlikely to find PPVs for purchase, and they also may not have a pool.
But the second benefit is that it's much more friendly and personable than a hotel Rather than being in the same building with a bunch of strangers, a Bed and Breakfast encourages guests to get together and get to know each other. The single dining rooms and scheduled meals bring all the guests together in one place for a similar goal, and often times Bed and Breakfasts will have group activities take place within the building.
Lastly, a Bed and Breakfast will have people much more knowledgeable about the area. Many hotels are designed for business, and while the people who work there may know the area, they're often not paid to talk to guests about it. Meanwhile, Bed and Breakfast owners not only tend to live in the area, they love the area. And the more personable feeling of the place means they're much more likely to be friendly and helpful!
Ultimately, a Bed and Breakfast is a cozier, less expensive hotel that encourages you to get to know the people around you and fall in love with the area. And what more could you ask out of a great vacation?